PADI Advanced Open Water
Exploration, Excitement, Experiences: That's what the PADI Advanced Open Water Diver course is about. You don't have to be "advanced" to take it – it's designed to advance your diving, so you can start right after earning your PADI Open Water Diver certification. The course helps build confidence and expand your scuba diving skills through different Adventure Dives.
You try out the first dive in five different PADI specialties, called Adventure Dives, while gaining experience under the supervision of your PADI Instructor such as Underwater Navigator, Night Diver and Peak Performance Buoyancy. You log dives and develop capabilities as you find new ways to have fun scuba diving.
Get credit! Each Adventure Dive may credit toward the first dive of the corresponding PADI Specialty Diver CourseIf you've already taken a PADI specialty diver course, ask your instructor if you've earned credit for one of your five Adventure Dive's.
At Dive West we generally offer the following dives for your Advanced Open Water certification: Underwater Navigation, Deep, Peak Performance Buoyancy, Night and Search & Recovery. If you need a different specialty let us know.
Prerequisites
You must be a PADI Open Water Diver (or qualifying from another agency), at least 12 years old and in good physical condition.
What this course includes
The PADI Advanced Open Water Diver elearning will get you ready for your in water instruction. Your Dive West course fee covers instruction for five adventure dives and Dive West will supply your tank and weights for the class. Once you have completed training, you will receive your PADI Advanced Open Water certification card.
What you need to purchase
In addition to course fees, you'll need to purchase: slate and compass for Navigation, underwater light and tank light for Night. These items are needed for your course and are available at our shop (remember to tell us your a student so you get the student discount).
You will need your personal gear; mask, fins, boots and snorkel. If you don't own your own BCD, regulator or computer Dive West can rent them to you at $25.00 for each day you are in class.
Water park fees are not included in the price of the class.
Ready to Get Started?
Step 1) Sign up and pay for PADI elearning below and come back to this page to schedule your in water training. $204.00
Step 2) Schedule your in water training with Dive West (add to your cart below or contact Dive West to schedule). $295.99
Total cost for class with elearning and Dive West training is $499.99.
If you don't see something that works with your schedule ask us about our private options 214 750-6900 or contact@dive.west.com.
1) PADI elearning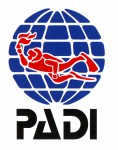 2) Dive West Advanced Open Water Diver
Starting from
Availability: In Stock