PADI Drift Diver
Scuba diving in a current can be both relaxing and exhilarating. You may slowly glide over a reef, or zoom over an underwater landscape so fast it feels like flying. By the end of your drift diver course, you'll have the skills you need to confidently go with the flow.
This course can be offered on any of our instructor lead trips to the ocean. Cozumel is an ideal destination for drift diving.
What's Included
When you sign up for the elearning and schedule your specialty instruction with Dive West you will receive the online academic material, instructor, and two training dives. Once completed you will recieve your specialty certification card.
Not included are diving or travel expense at the resort or boat or your scuba kit. You will need your own mask, fins, snorkel and boots. If you need BCD, regulator and computer ask Dive West about their certified student rental rate.
No special equipement is required for this course. An Signal Marker Buoy (SMB) is recommended for all ocean dives.
How Do I Sign Up?
Step one) Click the link below to sign up for your PADI Deep Diver elearning. You must complete elearning before your in water training.Cost is $138.00.
Step two) CONTACT DIVE WEST TO SCHEDULE YOUR TRAINING. Specialty courses can be scheduled any weekend we have an Open Water class. Cost is $70.00.
Phone: 214 750-6900 or contact@dive-west.com.
1) PADI elearning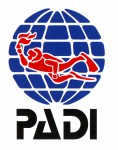 2) Dive West Drift Diver Training
Starting from
Availability: Contact us for booking information