PADI Rescue Course
"Be prepared for those unexpected emergencies"
Scuba divers describe the PADI Rescue Diver course as the most challenging, yet most rewarding course they've ever taken. Why? Because you learn to prevent and manage problems in the water, and become more confident in your skills as a diver, knowing that you can help others if needed.
During the course, you learn to become a better buddy by practicing problem solving skills until they become second nature. Plus, the course is just fun – it's serious, but still allows for lots of laughter in between the focused learning.
The PADI Rescue Diver course prepares you to deal with dive emergencies, minor and major, using a variety of techniques. Through knowledge development and rescue exercises, you learn what to look for and how to respond. During rescue scenarios, you put into practice your knowledge and skills. Topics include:
Self-rescue
Recognizing and managing stress in other divers
Emergency management and equipment
Rescuing panicked divers
Rescuing unresponsive divers
Stress is a major contributor to rescue situations and diving accidents. Through this course you will learn accident prevention, as well as how to handle problem situations if they occur.
The program is about avoiding, recognizing and solving problems on the surface and underwater.
Rescue is Saturday and Sunday from 8 a.m. – 3 p.m at Scuba Ranch on scheduled weekends.
Prerequisits
You must be a certified open water diver. PADI (Junior) Advanced Open Water Divers who are at least 12 years old and have completed the Underwater Navigation Adventure Dive (part of the PADI Advance Open Water course) may enroll in a Rescue Diver course.
Emergency First Aid and CPR are required prior to participation in the PADI Rescue course.
If you've completed CPR and first aid training elsewhere within the past 24 months, contact Dive West to confirm whether the training you receive meets the prerequisite. Please provide the name of the certifying organization, the course name(s) and any supporting documentation. Please note: online-only courses without hands-on training do not meet the prerequisite for any PADI courses.
Otherwise go to our Emergency First Response course and sign up!
What this course includes
The PADI elearning will get you ready for your in water instruction. Your Dive West course fee covers instruction for your rescue training weekend and Dive West will supply your tank and weights for the class. Once you have completed training, you will receive your PADI Rescue certification card.
What you need to purchase
In addition to course fees, you'll need to purchase: pocket mask (part of the EFR course) and DSMB. These items are needed for your course and are available at our shop (remember to tell us your a student so you get the student discount).
You will need your personal gear; mask, fins, boots and snorkel. If you don't own your own BCD, regulator or computer Dive West can rent them to you at $25.00 for each day you are in class.
Water park fees are not included in the price of the class.
Ready to Get Started?
Step 1) Sign up and pay for PADI elearning below and come back to this page to schedule your in water training. $211.00
Step 2) Schedule your in water training with Dive West (add to your cart below or contact Dive West to schedule). $188.99
Total cost for class with elearning and Dive West training is $399.99.
If you don't see something that works with your schedule ask us about our private options 214 750-6900 or contact@dive.west.com.
1) PADI Rescue Elearning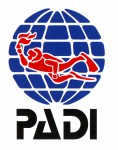 2) Dive West Rescue Diver
Starting from
Availability: In Stock
PROTECT YOURSELF – SIGN UP FOR DAN TODAY!
CLICK THE PICTURE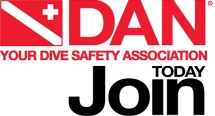 0 reviews for PADI Rescue Course