PADI Search and Recovery
It happens: People accidentally drop things from docks, off boats or even while scuba diving. If you've ever lost something in the water and wanted to go find it, then the PADI Search and Recovery Diver Specialty course is for you. There are effective ways to search for objects underwater that increase your chances of success. And there are good and better methods to bring up small, large or just awkward items. Search and Recovery can be challenging, but a whole lot of fun.
What's Included
When you sign up for the elearning and schedule your specialty with Dive West you will receive the online academic material, instructor, tank and weights, and four training dives. Once comple you will recieve your specialty certification card.
Not included are open water park fees, and your scuba kit. You will need your own mask, fins, snorkel and boots. If you need BCD, regulator and computer ask Dive West about their certified student rental rate.
You will need a line and reel for your Search and Recovery class.
Ready To Get Started?
Step one) Click the link below to sign up for your PADI Search and Recovery elearning. You must complete elearning before your in water training.
Cost is $138.00.
Step two) CONTACT DIVE WEST TO SCHEDULE YOUR TRAINING. Specialty courses can be scheduled any weekend we have an Open Water class.
Cost is $100.00.
Total cost is $229.00
Phone: 214 750-6900 or contact@dive-west.com.
1) PADI elearning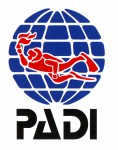 2) Dive West Search and Recovery Training
Starting from
Availability: Contact us for booking information