PADI ReActivate
Re-enter the water with confidence. If you haven't been diving regularly or recently, join our ReActivate course to refresh your dive knowledge and skills. Our 2 hour pool session will bring you back up to speed. The PADI Reactivate elearning will refresh your scuba diving knowledge and Dive West will refresh your inwater skills. With the PADI Reactivate program you get an official update to your existing Open Water Certification. You will be well prepared for your next dive trip!
Dive West will provide the scuba diving instructor, pool, tanks and weights. If you don't own your own BCD/Regulator/Computer you can rent them from us for a $25.00 rental fee.
Upon completion of this course your Open Water Certification eCard will be updated to include the PADI ReActivate date.
You'll need...
- Required Medical Form/Other Forms
- PADI ReActivate elearning
- Scheduled ReActivate Inwater Session
- Personal Gear (Mask, Fins, Snorkel, and Boots)
- BCD/Regulator/Computer (Available for Rental)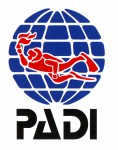 CLICK HERE FOR PADI REACTIVATE
Dive West ReActivate:
Starting from
Availability: Contact us for booking information
0 reviews for PADI ReActivate