Learn to Scuba Dive
Learning to Scuba Dive with Dive West is fun and easy. You can start your dive lessons today by registering online for eLearning. Whether you choose to start with our Discover Scuba experience or jump right in to the Open Water Scuba Certification, our professional instructors will guide you through the process of becoming a scuba diver.
UNFORGETTABLE ADVENTURES:
See What our Customer's Have to Say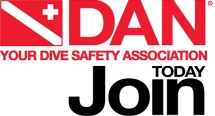 We Choose PADI
PADI provides training, scuba diving certification, and educational resources for divers, dive instructors and dive centers and resorts worldwide.